Ingredients:
2 salmon fillets
1 lemon, thinly sliced
2 tablespoons fresh dill, chopped
2 tablespoons olive oil
Salt and pepper, to taste
2 cloves garlic, minced
1 teaspoon honey or maple syrup (optional, for a touch of sweetness)
Fresh parsley, for garnish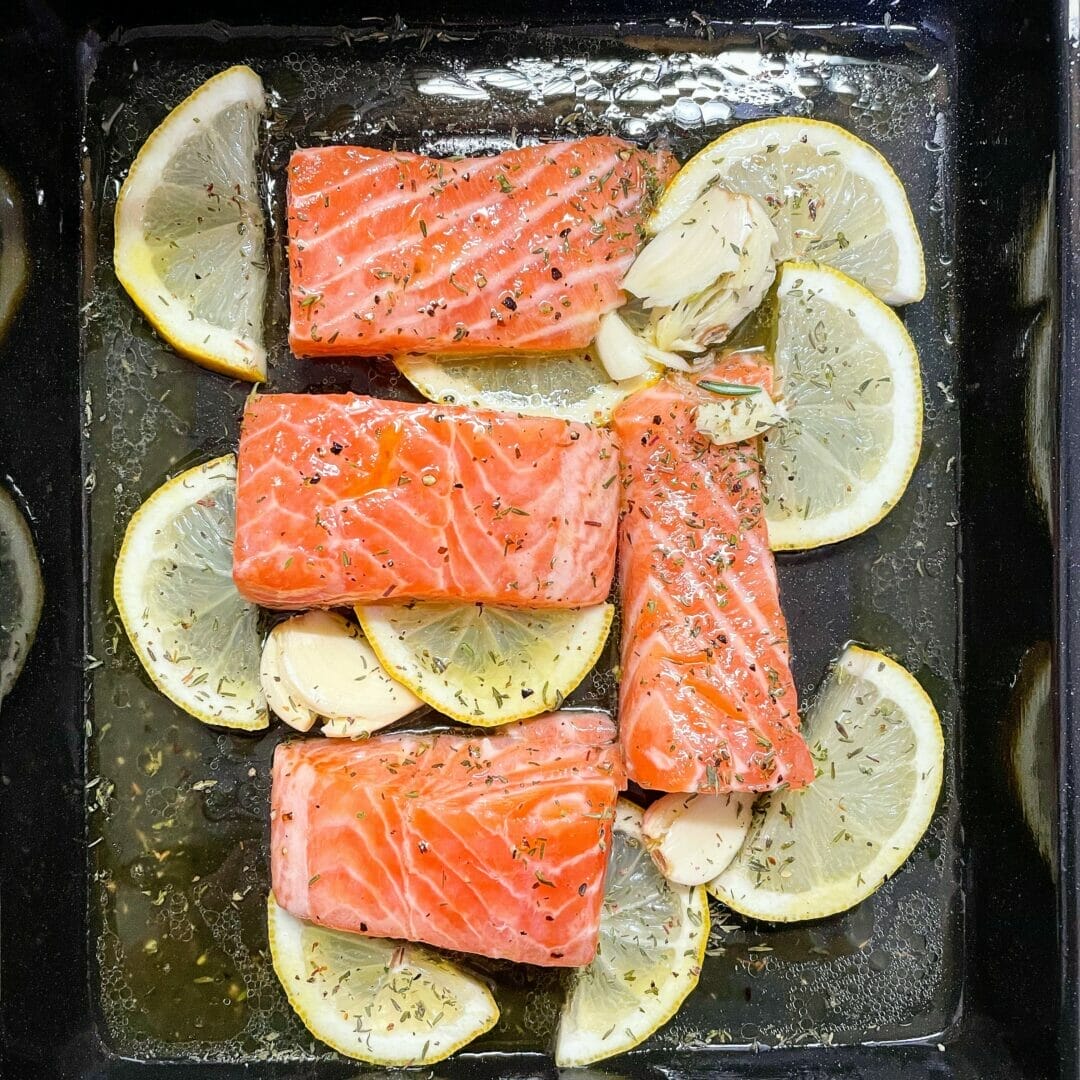 Instructions:
Preheat Your Oven: Preheat your oven to 375°F (190°C). Line a baking sheet with parchment paper.
Prepare the Salmon: Place the salmon fillets on the prepared baking sheet. Season both sides with salt and pepper.
Prepare the Lemon and Dill Mixture: In a small bowl, mix together the olive oil, minced garlic, honey (if using), and half of the chopped dill.
Coat the Salmon: Brush the salmon fillets with the olive oil mixture, ensuring they are well coated.
Add Lemon and Dill: Place lemon slices on top of each fillet. Sprinkle the remaining dill over the salmon.
Bake the Salmon: Bake the salmon in the preheated oven for 12-15 minutes or until the salmon is cooked through and flakes easily with a fork.
Garnish and Serve: Remove the salmon from the oven. Garnish with fresh parsley and additional lemon slices if desired.
Serve: Serve the baked salmon hot with your favorite side dishes, such as steamed vegetables, quinoa, or a fresh green salad.
This baked salmon recipe is not only healthy but also incredibly flavorful, thanks to the combination of lemon and dill. It's rich in omega-3 fatty acids and high-quality protein, making it a perfect dish for promoting health and wellness on your blog.
Enjoy your delicious and nutritious meal!