"CFDA has allowed me to get in the best shape of my life! Have the energy to run around with the kids and even do so while holding them! I'm more confident in everything I do and I no longer turn down trips to the beach!"

– Matt G.
I want to take a moment to introduce Matt Galasso, or as he is known in our community, Matt G.
Matt began with us in 2016 on a 6 Week Challenge. We ran a few challenges back-to-back and when he arrived it was the first time we ran the Men Only 6 week Challenge.

What made Matt sign up for the challenge was that he had just had his first child and was beginning to gain weight. He was headed down the "wrong path", as he says, and needed a change. A friend of his had recommended CrossFit and when the Challenge at CFDA popped up he was all in.

Everyone who came through the door for the challenge got weights & measurements taken, a rundown of the program, and a description of how it would help them achieve their goals.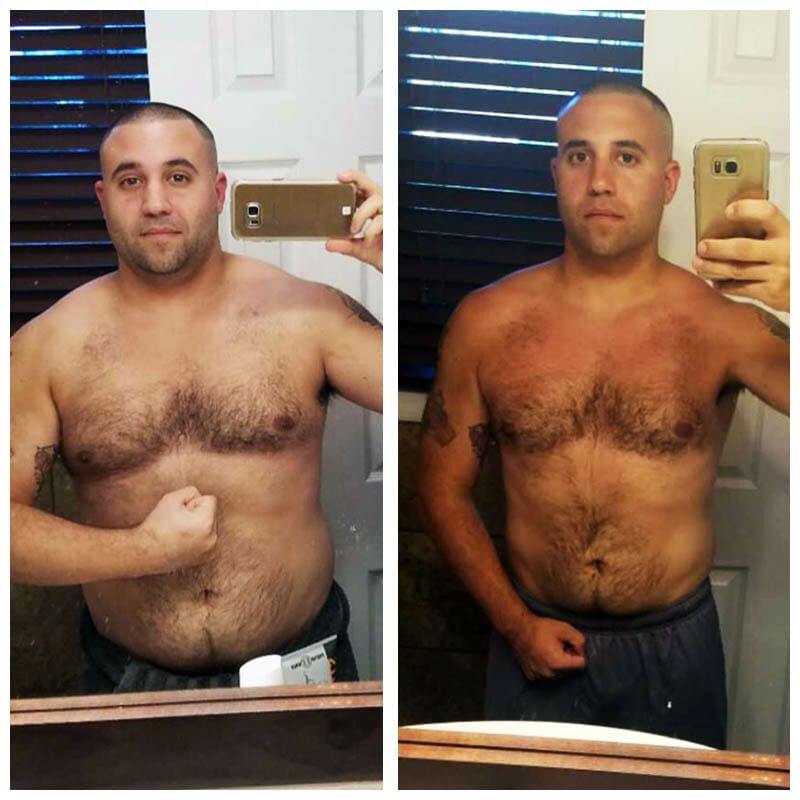 The 6 Week Challenge was merely a stepping stone for Matt towards reaching his ultimate goal of building sustainable lifelong healthy habits. It helped Matt to have a Coach, a set structured program, accountability and a roadmap to success.
"Traditional gyms never worked for me because I never knew what to do on different days…"

– Matt G
Traditional gyms offer no guidance or structure to achieving what you really want for your health and for your life. At CFDA, we take the time to get to know what you really want from the gym and for your health. We're standing there with you on your journey, providing a complete roadmap for your success.

Our goal and our mission is to make sure that our members achieve the success and happiness they deserve. Your success is our success, and that is what drives us every day to do what we do!

It all starts with a 'No Sweat Intro'. If you are interested in building your own success story with us, click here to schedule a talk with a Coach today!